JoeCanuck
September 25, 2023, 06:53:15 PM
Welcome, Guest
News:
Red and white once again! We've restored the classic look of JoeCanuck.
Show Posts
This section allows you to view all posts made by this member. Note that you can only see posts made in areas you currently have access to.
Messages - SnowHawk
1
« on: November 27, 2013, 04:47:04 PM »
I found one at the Marshall's in Barrie.
2
« on: January 17, 2013, 09:10:58 AM »
Last night I saw my first new item from the next wave of Retaliation figures.

Walmart in South End of Barrie had the pull back motorcycle with Flint. The head sculpt looks Ok, but the rest of the figure is poor. They had 3 on the shelf, with 3 of the Snake Eyes motorcycles.

The price wasn't listed, and I have no interest in buying it, but it looks like we will start seeing new G.I. Joe very soon.
3
« on: November 01, 2012, 03:35:08 PM »

[ His name wasn't "The" Air Tight...

I'm going to call him "The" Air Tight from now on!!!!
4
« on: October 03, 2012, 02:34:38 PM »
The Sheraton is the best place for CanJoeCon. I'd like to see it earlier in the summer.

5
« on: September 04, 2012, 02:56:46 PM »
I have completed 2 transactions with OB. Very fast payment. Great to deal with and I would deal with him again in a heartbeat.

A+++++
6
« on: August 27, 2012, 03:59:58 PM »
I was at Fan Expo 2 days this year. Saturday and Sunday.
Saturday I was working at the Big B Comics booth and it was fun time. The booth was in a great location so it was a blast seeing all the people walk by. Plus Richard Comley was there signing posters and stuff for free. He is a really cool guy and I have met him before so I had the opportunity to hang out and talk to him during the day.
Sunday I covered the show for Comic Book Daily and I just walked the floor all day. I'm thinking next year I'll get a video camera and just stop and talk to random people. I think that would be cool.
I didn't buy much this year. I bought the Avengers 8 pack from the Hasbro booth, a Marvel Legends 2 pack with Nick Fury and Captain America ($15) and a G.I. Joe Retaliation hat.
I spent more than I wanted, but when I saw the hat I had to have it.
7
« on: August 18, 2012, 11:18:35 AM »
http://www.comicbookdaily.com/columns/knowing-is-half-the-battle/2012-canadian-g-i-joe-convention-review/
My final column for this Joe filled week is my review of CanJoeCon. It was a great show and had a blast doing more coverage this year for Comic Book Daily. My next show coverage will be Fan Expo next weekend.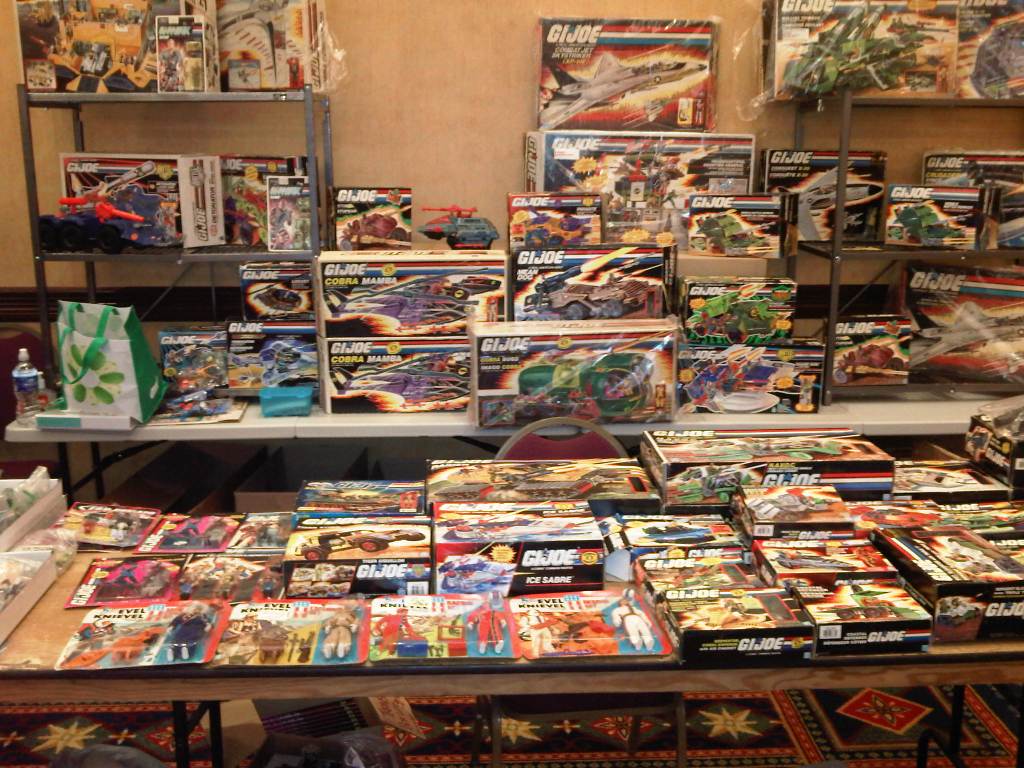 8
« on: August 16, 2012, 04:21:55 PM »
Am I the only one who bought a fixture from one of the closing Zellers to help display Joes?
I really wanted a glass cabinet but they were way too much. Got a cool rolling, former candy rack. Lots of pegs on one side for display cases and shelves on the other for boxes and such.
Highly recommend you check them out quick as they get snapped up.
Anyone else?

What did it sell for?
9
« on: August 16, 2012, 12:04:15 PM »
http://www.comicbookdaily.com/columns/knowing-is-half-the-battle/robert-atkins-panel-2012-can-g-i-joe-con/
Here's my column about Robert Atkins panel at 2012 Canadian G.I. Joe Convention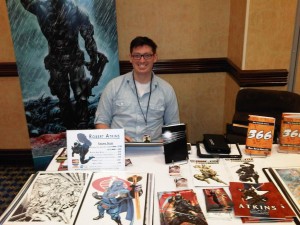 10
« on: August 14, 2012, 03:26:57 PM »
so, what were the other 2 figures that didn't get released in 1982?

It was a secret and Gary couldn't tell us, but he said he's hoping within the next couple of months the figures would be revealed. JoeDeclassified.com has more details on that.
11
« on: August 14, 2012, 01:56:53 PM »
12
« on: August 09, 2012, 08:34:11 AM »
I'm also looking for a 30th Lifeline.