JoeCanuck.com
December 07, 2013, 12:58:56 PM
Welcome, Guest
News:
ROBERT ATKINS TO ATTEND 2012 CANADIAN G.I. JOE CONVENTION!
Show Posts
This section allows you to view all posts made by this member. Note that you can only see posts made in areas you currently have access to.
Messages - kurt_eh
1
« on: December 01, 2013, 01:22:49 PM »
Buy Our Golf Orthotics?
2
« on: November 28, 2013, 10:48:23 PM »
Thanks to Jon S. and morgardee, Properground's SDCC 2013 set is whole again!
And, it turns out they aren't the same person!
3
« on: November 26, 2013, 07:25:30 PM »
Have a good look again at the opening titles. While the Doctor is dangling from the TARDIS, and Jenna Coleman's name appears on the screen, there's a Canadian flag in the background... Is it a tip of the hat to Sydney Newman's Canadian heritage?

[]*[]

A part of our heritage! (now that's a clip they NEED to make.)
4
« on: November 23, 2013, 10:25:06 AM »
For those Whovians amongst us, happy 50th to Doctor Who!
Did anyone watch "an adventure in space and time" last night?
A touching tribute to the first 3 years of the series. A series created by a Canadian!
I gave it 2 Jellybabies up!
I lucked out and got tickets to see the 50th anniversary episode in the cinema. Can't wait to see it!!! (I just hope it stands up to all the expectations!)
#savetheday
5
« on: November 02, 2013, 09:06:24 AM »
I'm in. I picked up Properground's set, but those 2 weren't in it.
6
« on: October 05, 2013, 01:31:51 PM »
...The Oktober Guard's vehicle from ARAH issue # 6 and 7?
http://www.ebay.ca/itm/GI-JOE-POWER-TEAM-ELITE-WORLD-PEACEKEEPERS-AMPHIBIAN-VEHICLE-1-18-SCALE-W-2-FIGS-/300982411524?pt=US_Action_Figures&hash=item4613f32104&_uhb=1
Sadly the auction is ending in moments, and $50 shipping is outrageous. But it would have been fun to fill it with the comic 3-pack OGs!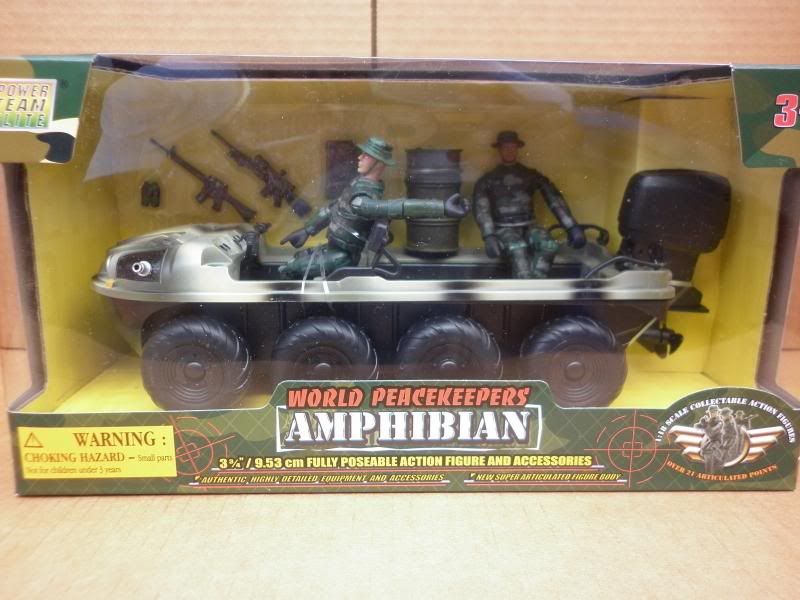 There's an image here for comparison:
http://joebattlelines.com/reviews/toys/comicpacks/comicpack06.htm
Not quite perfect, but close enough.
7
« on: September 21, 2013, 08:49:07 AM »
If you're a big fan of podcasts (I listen to 12+ hours of podcasts a week), avoid the iOS 7 upgrade.

They have completely disabled the iPod's music app's ability to play podcasts, and are forcing users to download a podcast app (preferably their own).

The Apple Podcast app sucks!

If you love your podcasts, and use smartlists or just listen to them in the regular music app, avoid iOS 7!
8
« on: September 09, 2013, 08:10:13 PM »
9
« on: September 07, 2013, 10:55:57 PM »
Kwinn and Snakes just busted loose from their Snake armour. And they're not happy!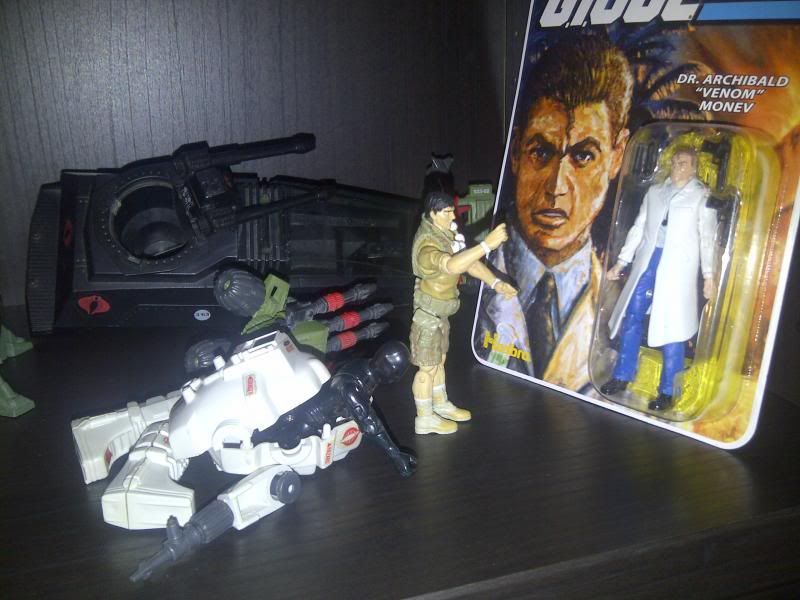 10
« on: September 07, 2013, 10:16:25 PM »
My Kwinns came in yesterday.

I've got him next to my Dr Venom!
11
« on: September 01, 2013, 08:30:37 PM »
If Whyte Knight is still around, they've got a modest collection of vintage toys of all makes and models.
12
« on: August 31, 2013, 02:09:03 PM »